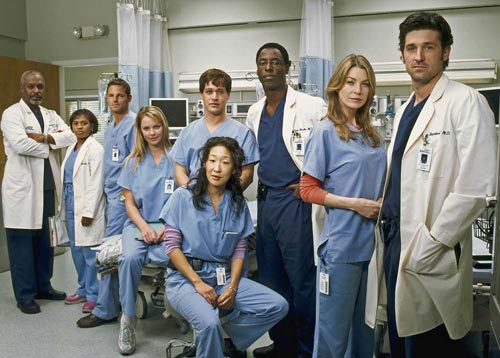 Ok this is nothing to do wit the series Grey's Anatomy..
This is about Human Anatomy!
Yea I jus finished the 1st half of myology controls ytd.
Now most of us will feel that the studying Anatomy can be a real
pain in the ass
. I have to admit it IS a pain in the ass.
BUT there is always a positive side of looking at it.
U dun have to stress urself up so much studying Anatomy all nite ( though i fell sick studying it last nite >.< )
The secret to studying Anatomy effectively ( for me la.. XD ) is to loosen up a bit in between studies. Its NOT that bad studying Anatomy actually..
When u feel like crashing down n giving up jus shut ur book n do sumtin fun. Here's an example of sumtin i did which i am not proud of HAHA..
Thats is to kacau other ppl studying XD lol it really works! it rids u of stress and at the same time u help each other loosen up while studying. obviously u gotta noe who to kacau n not la.. if u go kacau those super stressed up ( usually the last minute-ers ) they'll shoot u down n u'll feel worse instead of better.. so make ur target wisely!
Ok so that was the preparation part.. The nxt day ( which was ytd ) I sat for my controls. Ok i was freakin out. I realised i couldnt rmbr all the origins n insertion points of the muscles. But then again.. i cud rmbr them after all. HAHA.. we were supposed to go to the cadaver n point out the muscles for our oral. but since all the cadavers were occupied by the other classes we went back up to our class n did a typical oral exam without the cadaver.
Yes our dear fren here was supposed to be our exam paper..
So i was surprisingly not nervous while waiting for my turn to answer the questions that my lecturer is waiting to bombard me wit. When it was my turn, i approach his desk wit the usual dazzling smile on my face XD haha.. He asked me bout the pectoralis major muscle of the thorax, the erector spinae muscle of the back and the muscles of the abdomen.. which i breezed thru all.. n wadda u noe.. i got a 5!!! WHEEEEEEEEEEEEEE~~ at that instant i wasnt sick anymore. HAHA.. fever sore throat all gone!
After class we went down to the cadaver to learn bout the muscles of the forearm. OMG wei the way my lecturer handles the cadaver is.. AWFUL! keep using the forceps to fling the dead, clammy hands around like a rag doll. unfortunately as i was the most front wan the hand ter-kena my hand which i washed THOROUGHLY after the lesson. Felt so rough wei *shudder*
Muscles of forearm:
And compare it wit the actual muscles we have to learn frm..
LOL MMA.. pls get a fresher cadaver for us! there is nothing left to see on this guy!